5 nights at the price of 4 at Penthouse Room - In July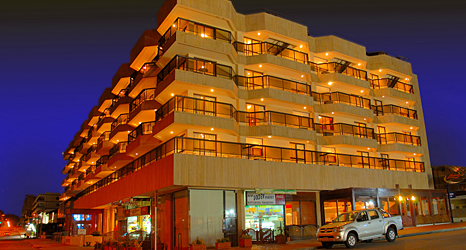 Accommodation at Suite room.

Includes:

· Buffet breakfast
· Closed heated swimming pool
· Gym
· Garage

The rates are in american dollars.

HOTELS | Punta del Este | Golden Beach
**** | Punta del Este
This hotel works as time share apartments, therefore its rooms are well equipped -microwaves and kitchenette- and most of them support up to four persons. Located in the...
Request form
Name: +
Email: +
Phone:
In date: + (dd/mm/yyyy)
Comments:
+ Data required