Museo Uriburu
---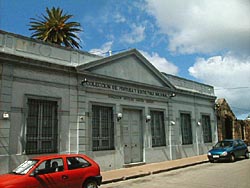 23 17 86 / 23 78 08 / 23 85 83 (Dirección de Cultura)






13:00 to 19:00 hs.

13:00 to 19:00 hs.

Free
This museum opened on 2 January 1998, to house part of the art collection of outstanding Argentine artist Nicolas Garcia Uriburu, located inside the Dragons' Barracks.

This art collection was donated by the artist to the Uruguayan government.
Photo gallery
About the zone Museums and its spots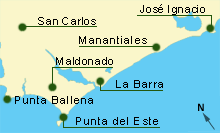 Punta del Este has few museums, however they are all very interesting and appealing for the tourists. From invaluable pre-columbian, native and colonial art collection, to the most important latin american contemporary art collection in the world. Among the first, you can find the Museo de Arte...